This is just a quick test to see what the differences are in using the native YouTube block instead of the Avada element. As you will see below there is one major difference that is immediately noticeable — the size of the player on desktop. The native block gives you the ability to go with a post content width, wide, or full width whereas the Avada element, within the Gutenberg editor, only goes the width of the post content regardless of the setting in the element — this is set for 1120×630. The biggest advantage of the Avada element is the facade image which helps with privacy and page loading time. If I plan to use videos in a blog post, I will likely go with the Avada element until I find a Gutenberg block that provides the facade feature.
In case you are wondering how to add an Avada element to Gutenberg, you add a classic editor block and then use the Avada element picker. Since the classic editor is being phased out early next year, I hope the Theme Fusion team starts creating Avada element blocks to fill the gaps in the native blocks.
Native YouTube Block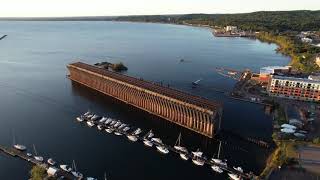 Avada YouTube Element
For privacy reasons YouTube needs your permission to be loaded. For more details, please see our
Privacy Policy
.
I Accept
Originally published on Sept. 12, 2021